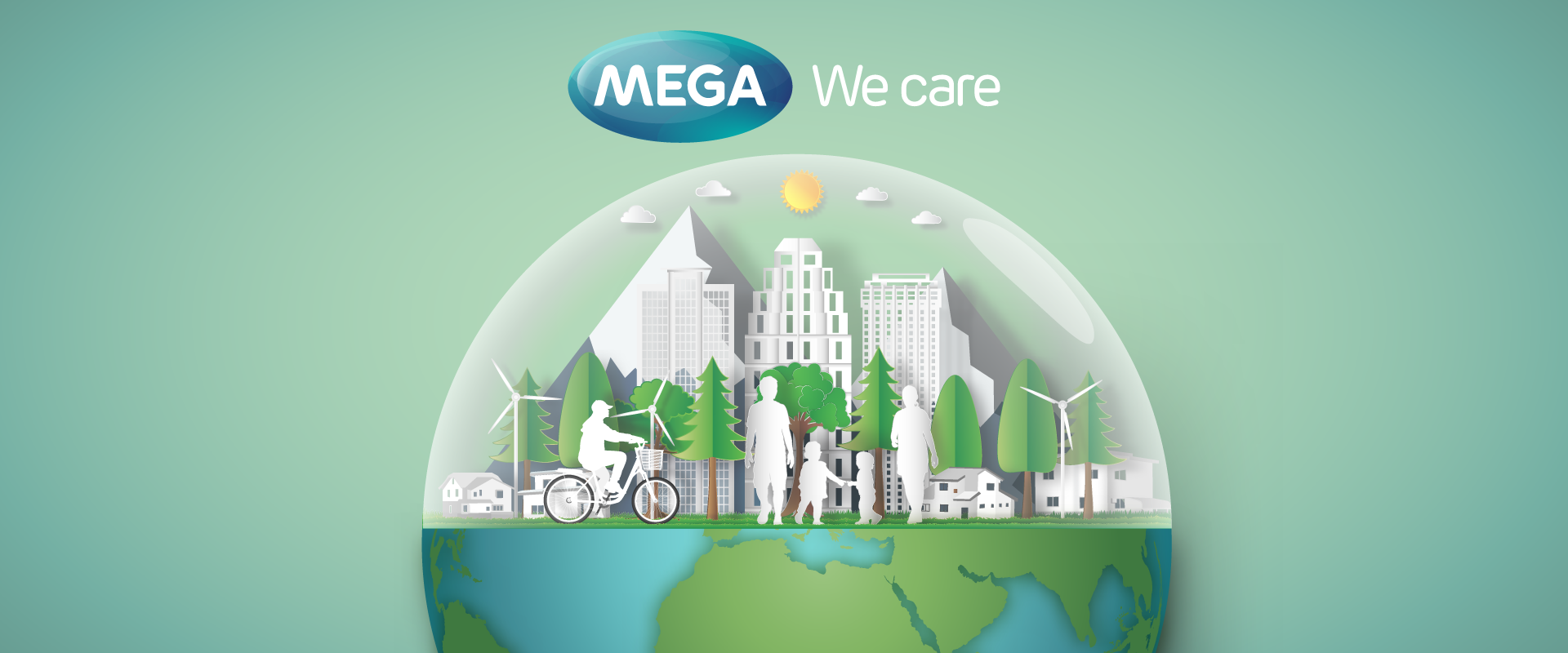 Mega Lifesciences PTY Co.,Ltd. is the market leader of health care products in Thailand, manufacturing high-quality products covering all health problems. We are committed to our mission to keep Thai people healthy by empowering them through self-care for longevity and illness prevention.

Our unwavering determination led to establishing a Wellness We care Center in Muak Lek District, Saraburi Province, to be a center for research and skill development in preventing and reversing illness through self-care. The company also emphasizes product quality and standards, aiming to deliver the best health care to consumers.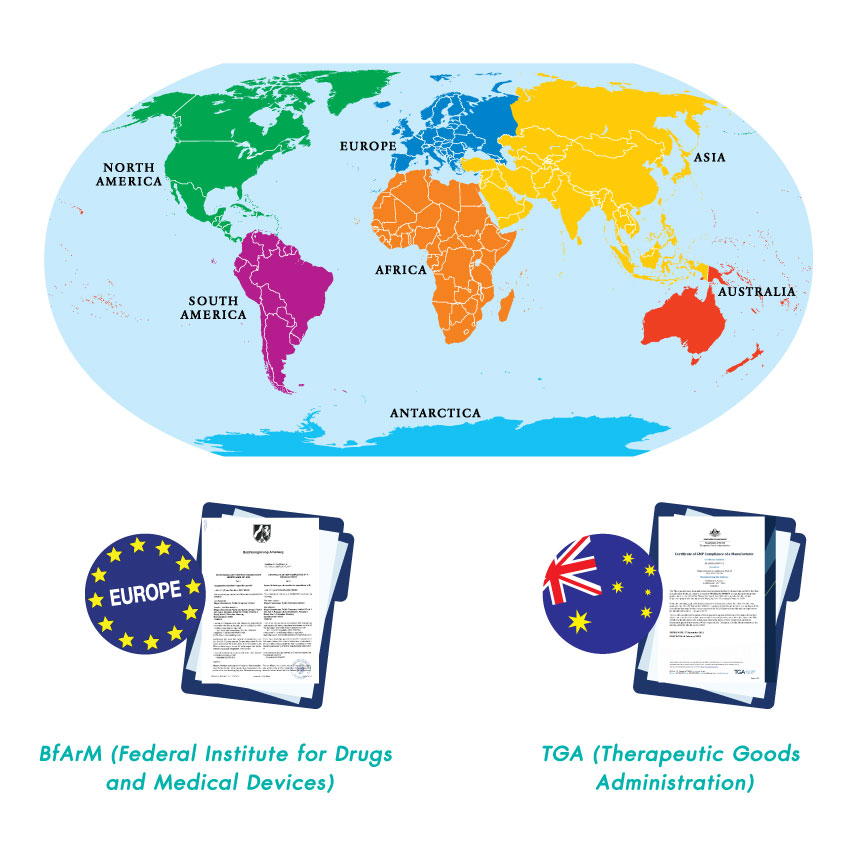 1 . Global quality standard

The company owns factories for both domestic and international production. We are the first and the only pharmaceutical manufacturer in Thailand recognized by two international good manufacturing practice (GMP) certifications:

TGA from Australia is the standard for manufacturing medicines, vitamins, herbs, and dietary supplements.

BfArM from Germany represents the European Union of the highest standards in the world for regulating herbs, vitamins, and dietary supplements.

With this recognition, we can guarantee that every company's product contains essential nutrients specified on the label and meets maximum safety requirements.

2. Advance technology and innovation

We have continued to use scientific knowledge to develop innovation and new technology to reach the maximum all these years. As a result…

We achieved to produce medicines and dietary supplements different from other companies: Gofen, a medicine product in soft gel formulation that can relieve pain more quickly. Immuplex and Glucomeal, the specially formulated high-quality protein that helps elderly and chronically ill people to be healthier. Alerten, a medicine product in Bioemulcap, makes the drug molecules smaller, resulting in their better absorption and efficacy.

Solvent Free is the advanced technology of the soft capsule manufacturing process to reduce solvents' consumption and provide consumers with a safer product, free from residue and contaminant.

No Added Preservatives, produced by a safe and modern technology sterile under the maximum controlled manufacturing processes, allows production to use no preservatives in soft capsules. Hence, we can assure that all of our products do not contain preservatives for the safety of consumers.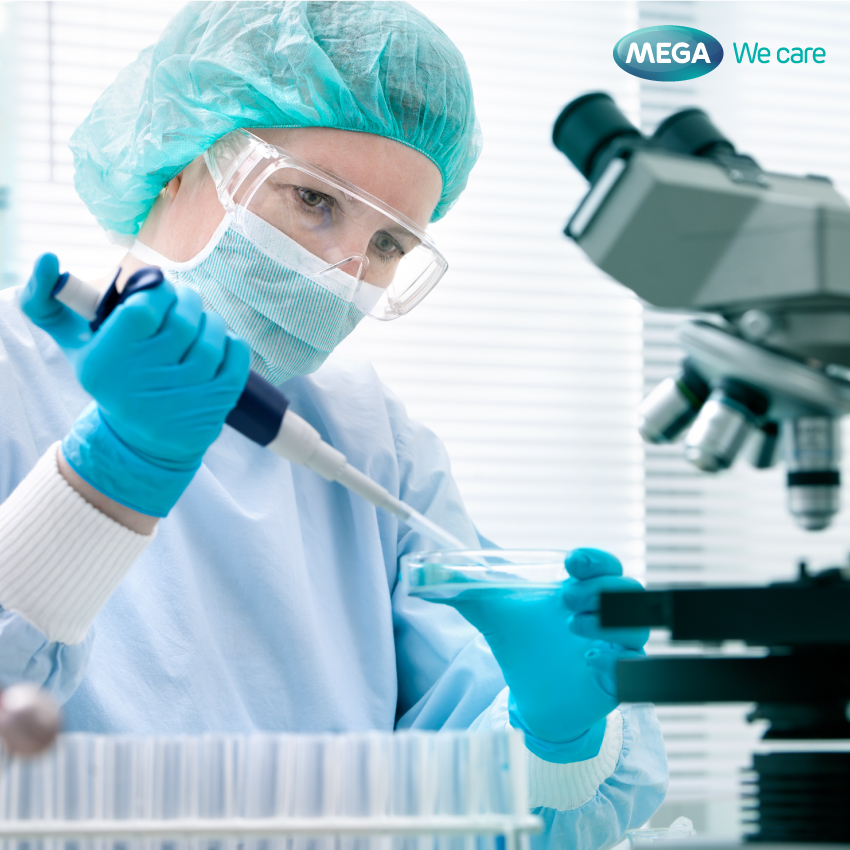 3. Best industry professionals

MEGA We care is the research center equipped with a global team of over 400 professional specialist doctors, pharmacists with rich experiences, and leading scientists dedicating to deliver every product of the highest quality to consumers.

Besides our global manufacturing quality standard and innovation, we strive to provide academic resources endorsed by the best professionals in the industry. As an entrusted distributor in Thailand, we focus on providing education and professional training to our marketing and sales team by a group of specialized pharmacists to ensure precise, reliable, and accurate product information for our consumers.

Today, all of our sales representatives are fully equipped with accurate knowledge and can advise consumers to get the most from various products for their health care.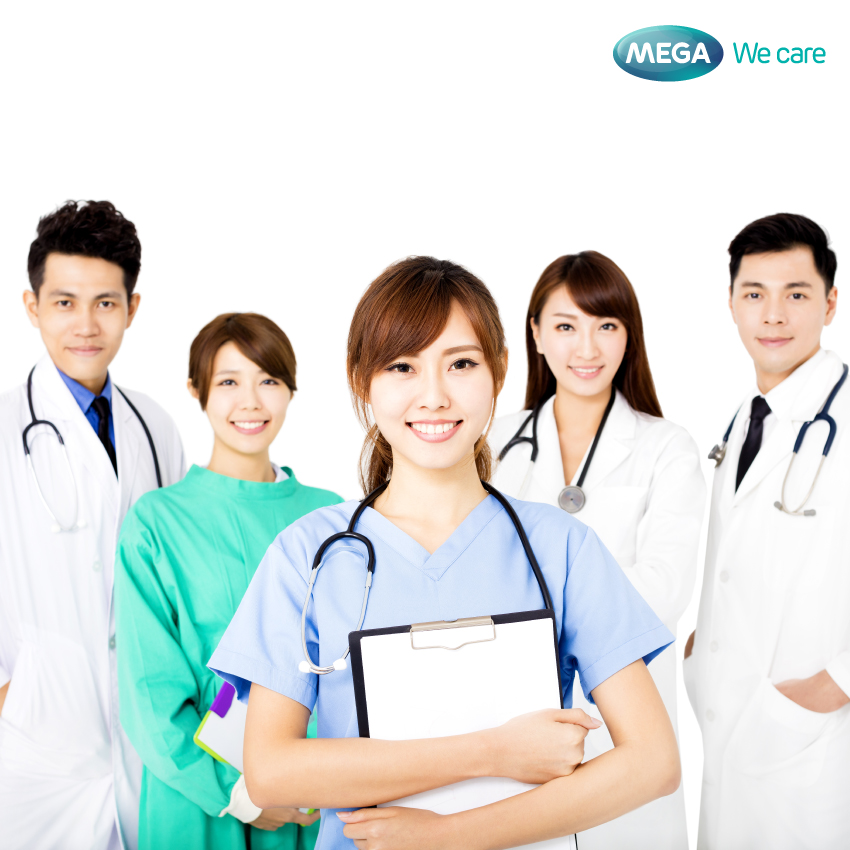 Through our mission and commitment to keep everyone healthy by promoting self-care, Mega Lifesciences PTY Co., Ltd. pursues all healthcare products with the highest standards enabled by innovation for everyone.

MEGA We care for Your Wellness